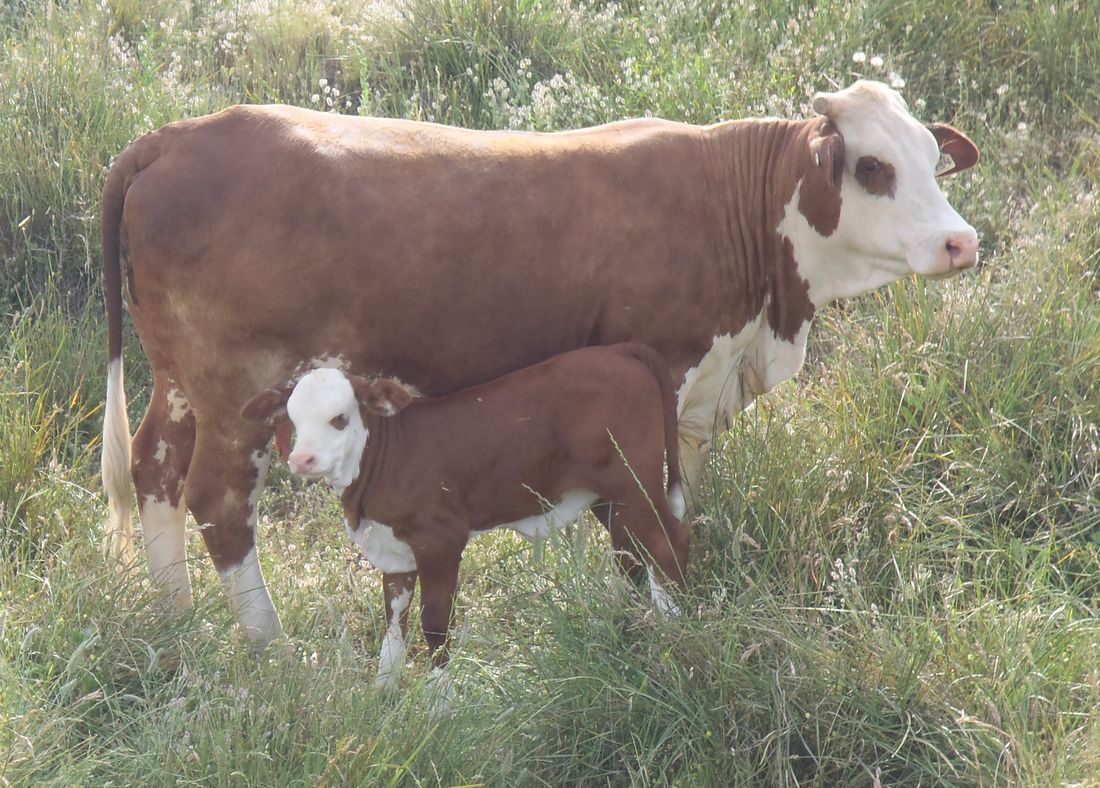 Cow - Southern Cross Addie (by Carinya Navaroan out of a Hotspur female) with a calf by Little Valley Griffin. The calf is Southern Cross Gloss who can be viewed as an adult on the Future Breeders page.

Cow - Southern Cross Addie (as above) with another Little Valley Griffin calf.

Cow - Southern Cross Glisten (by Little Valley Griffin out of a Navaroan cow) with a calf by Southern Cross Guru.

Old breeders who have served us well but their time had come. This yard includes Falcon and Condor's dam, Quarrion's full sister, Ferrero's dam and other cows that bred great lines in our herd.

(SX) Bellbird by CD Hotspur out of SX Dawn, calf SX Chime by SX Condor
NB: Sam without a beard

SX Dimple Girl by Ascot OP out of SX Butterscotch,calf SX Wanda by SX Wilson.
SX Butterscotch (Super cow) by SX Boomerang (sc) out of SX Caramel. This cow is of medium height with a long body, plenty of milk ,always looks good,even with a good calf at foot in a tough season. She is the Dam of SX Falcon ,Condor and many SX females. (Super cow)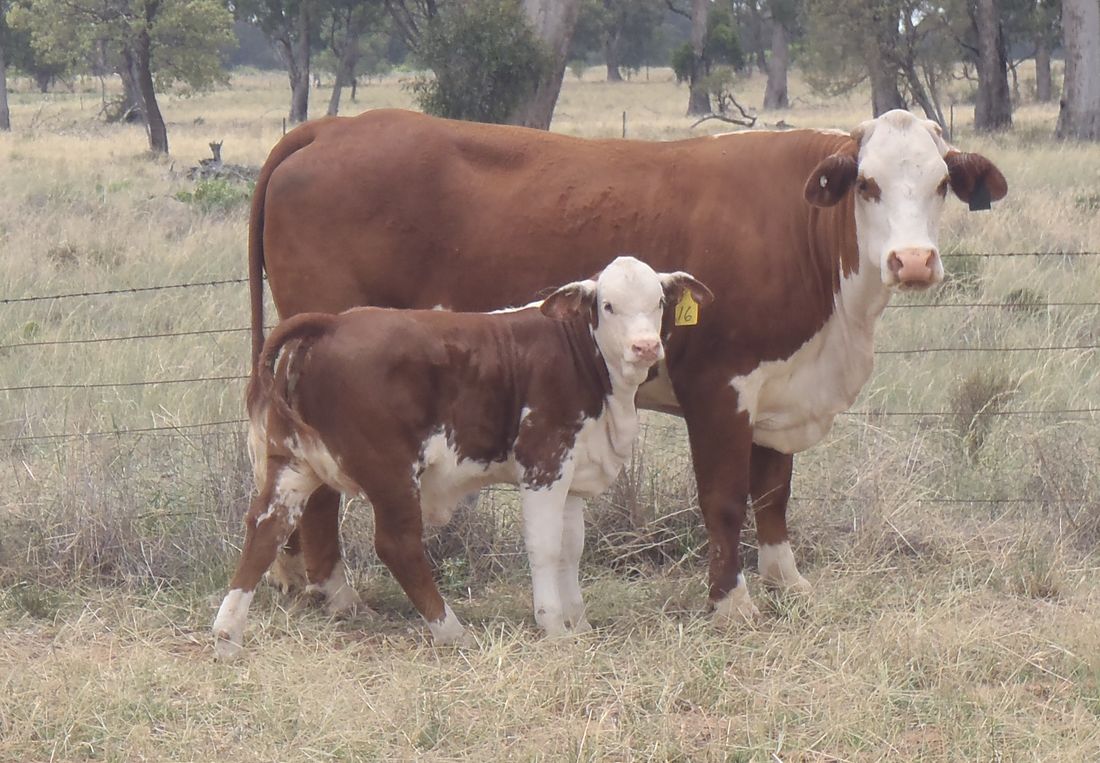 SX Isa by Carinya Nikkon out of SX Chime, calf SX Creamy by SX Condor