Welco
me to Southern Cross Brafords
Our Story
The Southern Cross Braford stud is a family operation. The stud is managed by Ray and Sharon Bowen with the help of their two sons, Sam and Joe.
The stud forms one of the enterprises on a mixed farming property in the Central West region of New South Wales, Australia. Other enterprises include prime lamb production and cropping.
Our Vision
The Braford is a versatile breed that can adapt to many conditions and is a viable beef producer. Our aim is to produce beef! In order to maximise beef production we need muscle, width, depth,softness and length in the cattle we breed. We want and need cattle that in tough times still display these qualities and can quickly add weight when conditions are favourable. Our cattle live in a temperature range from -10 to 45 degrees Celsius.

New Sire purchase (above) Chadwick Downs Zulu. 24 months

Little Valley Griffin (P) purchased at the 2014 National Sale for $13 000 - 29months, 964kg, P8 fat 18, Rib fat 10, IMF 4.2, EMA 140.
Linlora Herbert(sc) - 31 months, P8 Fat 18, Rib Fat 11, IMF 4.8, EMA 130, weight 1002kg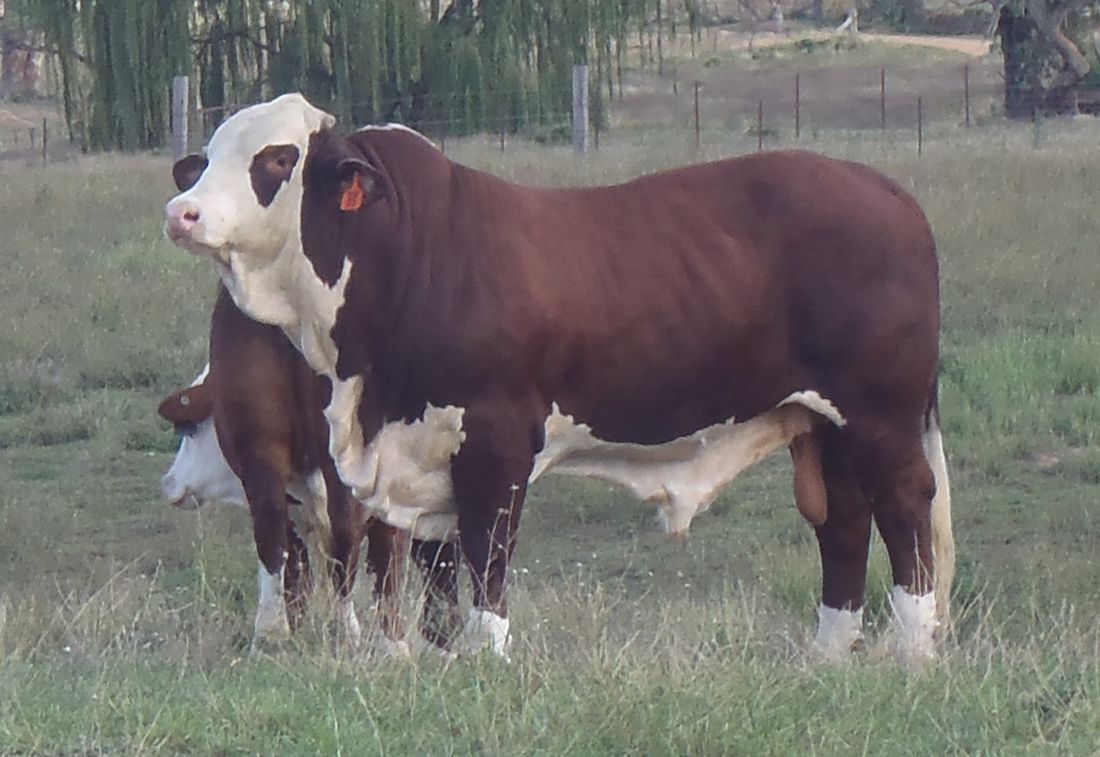 Ashby Denison (p) - 26 months, P8 Fat 11, Rib Fat 8, IMF 3.5, EMA 137, weight 854kg